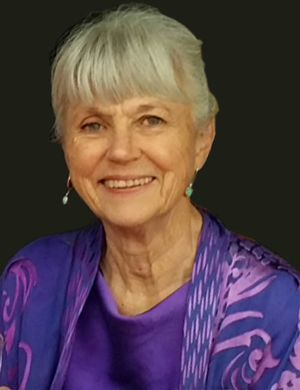 Eunice Noell-Waggoner is President of the Center of Design for an Aging Society. She has practiced interior architectural design for over 40 years. Her current work through the Center involves developing and coordinating demonstration projects to raise awareness of age-related issues along with positive action plans for individuals, local communities, and national interests. She has presented at numerous national and international conferences on aging issues, design, and lighting to address those issues, and has authored numerous articles published in design magazines and health journals.
As the founding Chair of the Lighting for the Aged and Partially Sighted Committee of the Illuminating Engineering Society (IES), she directed the development of the first Recommended Design Practice (RP-28): "Lighting and the Visual Environment for Senior Living", which is an ANSI Standard (American National Standards Institute, Inc.). She continues to serve on this committee.  She served on the American Institute of Architects Design for Aging Center's Steering Committee for 12 years.
Ms. Noell-Waggoner was also the Project Director for the Portland Memory Garden, built in a city park, which is designed to meet the needs of those with physical and mental disabilities, especially for those with Alzheimer's disease and age-related disabilities. She has always stressed the importance of getting outside to experience daylight and fresh air.  Most people with dementia are denied these benefits for fear that they will run away.  The secure fence with gates that can be closed provides caregivers with assurances that they can relax, so both can walk freely and enjoy the garden.  See Community Resources 
In addition, she designed and developed "Home for a Lifetime," a demonstration project promoting aging-in-place in the neighborhood. The attached-single-family home project, consisting of three private residences--two new homes and one home remodel brings together issues of public transportation, the importance of outdoor spaces, environmental considerations, i.e. indoor air quality, daylight, and energy efficiency, universal design considerations, and social issues of security ("watching out" for each other), all within a shared outdoor environment with common areas. See Community Resources: Home for a Lifetime 
She has also been the recipient of several awards from the Illuminating Engineering Society, including the Distinguished Service Award and their highest honor, the Louis B. Marks Award. She was also awarded the Spirit of Portland Award for the Portland Memory Garden.